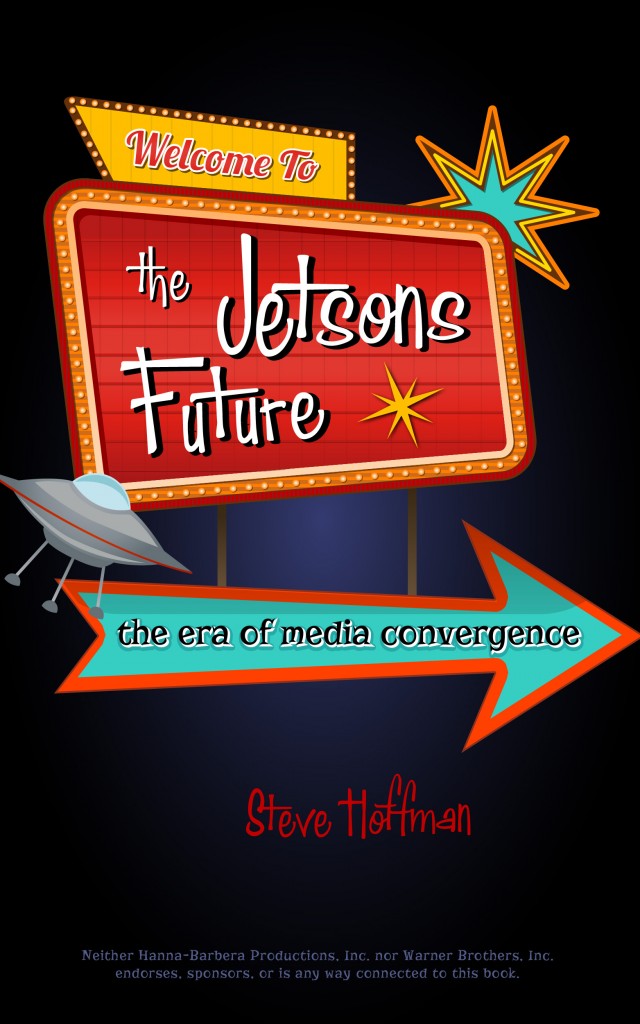 If you like reading my thoughts on the future of media and entertainment, you'll also be reasonably fond of the book I've written.  Better still, you've got a few days to get it for free.
Yep, unlike my cousin Abbie Hoffman, who I'm not related to in any way that I'm aware of, you don't have to steal my book.  You can download it for the low, low cost of absolutely nothing through this Sunday, February 21st.  (After that, it's a wallet-draining $2.99, which is the price that Kindle Direct Publishing not-so-subtly suggested I attach to this world-changing tome, and who am I to argue with an algorithm created by Jeff Bezos' minions?)
The bottom line is that, while I'm certainly looking forward to the tens of dollars that may well come my way thanks to this nifty creation, I'm a lot more interested in having you read what's inside and, hopefully, pass it on to others as well.
Here's all you need to do:
Click here to be magically whisked away to my book's listing in the Amazon's Kindle Store.  Make a point of doing that between today and Sunday to get it as a free Kindle download.  (And, for my uninitiated friends, remember that there's a Kindle app for pretty much every device known the mankind, including my Android phone, my iPad, my Android tablet, and yes, the Kindle Fire my wife gave me over the holidays because I don't have enough gadgets already.
Pass that link you just clicked on to your friends, colleagues, and anyone else you don't thoroughly despise.
Seriously, I'd be quite happy if every single person I know, their friends, their friends' friends, and their friends' friends' friends all downloaded the book while it's free.  You (and your roughly 7.4 billion fellow travelers on the third rock from the sun) have until this Sunday, February 21, 2016, Anno Domini (or Common Era, if you prefer) to get it for free.
Oh, and after you've read it, I'd also be quite happy if you contacted me and shared your thoughts on the book.