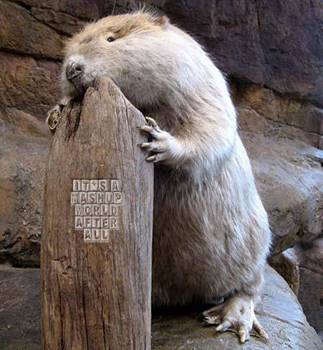 I felt the need to include a mashup word – ginormous – in the headline because there's already a media convergence theme song for 2015: It's A Mashup World After All. (Dear Lord – I've just planted that song in your head for the day, haven't I? I'm so sorry.)
If you think there's no consistent theme to the big developments of the new year's first business week, look closer.  And with that, let's meet our developments!
For starters – and not that you haven't already done so – meet Sling Television. With ESPN, CNN, TBS, and a handful of other offerings for $20/month, it's hardly a completely unbundled product, but it's a clear signal that the traditional cable/satellite bundle is on the way out. Here's one early review. Sling, of course, is brought to you by Dish, an MVPD that would presumably be better off if consumers kept buying its higher-priced satellite bundles. They're smart enough to see the future coming down the road.
Meanwhile, as the old world selling of cable unravels and we begin to see new era products like Sling, a new era talent – Grace Helbig – is making the leap from YouTube to E!
At the same time, we've hit the moment where TV crosses over to the really big screen as Game Of Thrones – in the form of two Season Four episodes and the Season Five trailer – will be showing on 150+ IMAX screens.
Speaking of new television seasons, I was talking with an up-and-coming actor I know about his hopes for pilot season when I realized that the notion of "pilot season" feels pretty outdated, given occurrences like Amazon's ordering new series back in October. Ditto Netflix in October and November. Kevin Spacey nailed this one sometime back.
Speaking of Amazon, they've taken a deeper dive into the eSports world by acquiring GoodGame, an agency, to go with Twitch, which they've owned for almost a couple dozen weeks now.
Then there's CNBC's decision to give Nielsen the heave-ho in the daytime, using Cogent Reports data instead for sales because – shock! – Nielsen is underreporting its out-of-home viewing. (And here you thought the Arbitron acquisition was meant to address that sort of thing.)
What's the common theme? Let's catalog our evidence.
A traditional MVPD disrupting its own business by announcing a very non-traditional service.
A nontraditional talent from "new media" taking her act to "old media".
One form of old media taking its act to another form of old media.
Traditional pilot season splintering with network television still on the traditional schedule and the rest of the world on whatever schedule it pleases.
A nontraditional content bundler diving further into nontraditional "sports" that are quickly gaining steam.
The traditional ratings provider being tossed aside by one content provider.
The theme, then, is not that traditional media – whether film, television, live sports, or anything else – is going away, only to be supplanted by "new" media. The theme is the mashup.
The theme can be summarized in two words: blurred boundaries.
It's a different side of media convergence. It's not just that different types of media – audiovisual, audio-only, and print – are converging. It's also that the boundaries between those media are falling away.
Along with horrid treatment of customers, it's why cord-cutting is accelerating.
Media convergence is accelerating too, so get ready for a year full of collapsing boundaries and surprising developments that, in hindsight, will turn out not to have been that surprising after all.
Happy Mashup Year!